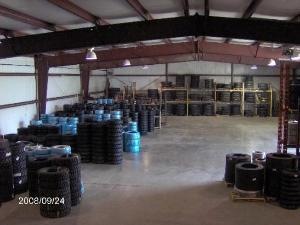 We stock nearly every single tire size, in every configuration, from all major tire manufacturers. We can suggest and supply the proper product, in stock or special order, for your particular environment.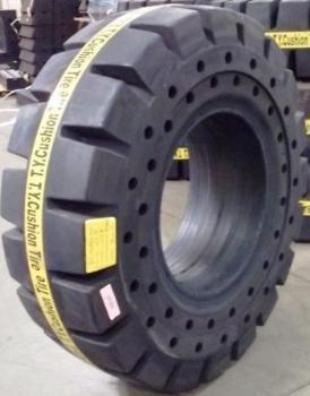 We now specialize in TY Cushion OTR solid tires. TY Cushion Tires features a single stage construction with aperture holes to dissipate heat, reduce weight and provide a softer ride which helps reduce operator fatigue and machine wear.

TY Cushion OTR Tires are designed to press onto your existing flat based OEM wheels, so there is no need to purchase new tire and wheel assemblies. TY Cushion OTR Tires are offered in various tread designs with single or double row aperture holes.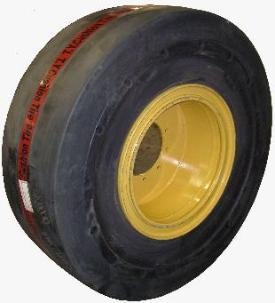 New 17.5x25 P1A TY cushion tire/wheel assembilies on a Case 621F loader. New after market loader wheels can be special ordered.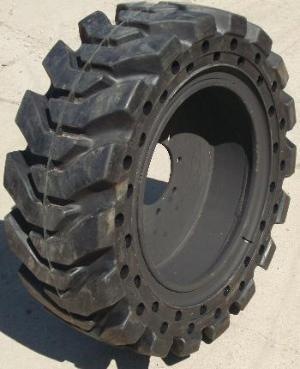 TY Cushion tire is also offered in forklift, backhoe and skidsteer applications.

TY Cushion Tire also manufactures Universal Mounting Rubber Cutting Edges. TY Advanced Design Rubber Cutting Edges are available to fit any size bucket.
Apex solid tires have a long lasting deep aggressive tread design.

We stock regular and heavy duty skid steer tires in the popular 10x16.5 and 12x16.5 sizes. The Super Grip L-5 Brute is a severe duty tire that is designed to tackle the most abrasive and harshest environments such as concrete, asphalt and rock. The L-5 Brute is offered in a directional or non-directional tread design. The Trelleborg SK 900 has a directional tread pattern and a beefed up side wall that helps protect the wheel.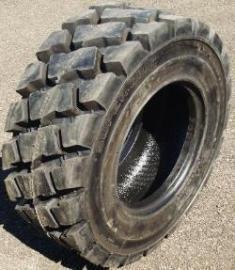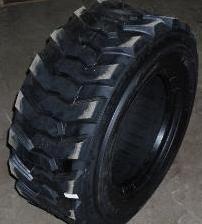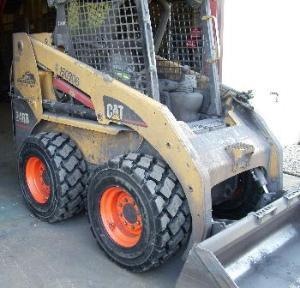 12x16.5 L-5 tread on a cat 246B skidsteer loader.


Retreading a solid or Foam Filled O.T.R. tire can save your company up to 50% over the cost of new tires. Retreads perform just as well or even better than O.E.M tires. We now offer this valuable service.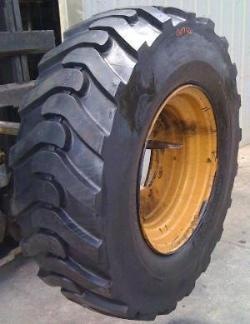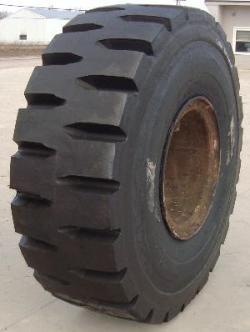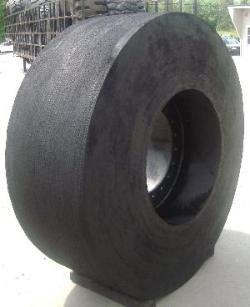 Expanded wheels can also be retreaded, costing up to 50% less than new. Expanded wheels are rubber molded onto steel wheels.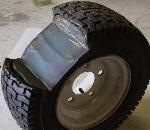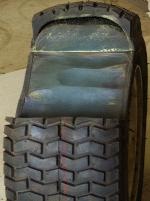 We also offer flat proofing of air tires, also known as foam fill. Flat proofing eliminates down time due to flats. Large or small, we fill them all.

We also stock polyurethane press on tires, load wheels and casters. Polyurethane can be special ordered in varying degree's of hardness.